Welcome to the Lean Six Sigma Experts of Michigan

Improving processes within a company and making them more efficient, productive, and faster, requires a lot of work and the right methods and tools. Lean Six Sigma has proven to be the best option to achieve these results and most companies in Michigan are starting to integrate it even more. Lean 6 Sigma is a methodology that has been around for over 3 decades and even when it is not new, not all organizations decided to implement it in the past.
Instead, they decided to invest in other process improvement methodologies that are indeed effective but usually take more time and resources. Therefore, if you own a company or work for one that needs to achieve improvements while also aiming for specific objectives, 6 Sigma is a great way to approach those needs.
Here at Lean Six Sigma Experts of Michigan, we want to provide you with all the services and solutions that can help you with your process improvement needs and the approach you want to give to 6 Sigma. Although LSS comes with certain steps and methods companies can follow, its implementation is not that simple since it is not a one-time task but rather something continuous. Also, the methodology is not only for companies but also benefits individuals who learn about it.
But for all this, experts and well-versed professionals in it are required. Either if you are an organization trying to implement it or a person who wants to learn about 6 Sigma and its benefits, we are confident our team will be of more than use. Before you decide on what service you need, are you confident that Six Sigma is the right methodology for you? We are, but it is necessary to understand why and how it helps you either on a business or personal level.
What Is the Concept of Lean Six Sigma?
The basic concept is that it is a process improvement methodology, but it is as general as mentioning the same of other methods in the same category. Therefore, let's focus on what LSS is in specific. Unlike other methodologies, it provides several tools, principles, and additional methods to help companies not only to improve their processes but also achieve customer satisfaction along with other goals.
Also, it is not focused on only a few problems of aspect of the company but rather on several ones and it is thanks to how LSS was created. It is a combination of two methods: Lean and Six Sigma. 
Each one of them has different principles and approaches when it comes to improving processes and thanks to this, LSS is complete when it comes to achieving this main result. To understand the entire concept of LSS, we can start by talking about what forms it in the first place.
It is a methodology that focuses on removing waste within the company and all its processes to ensure it is able to improve the quality of its products and make each step more efficient and productive. For this, the company needs to go through several steps in identifying the types of wastes in the processes, determine their cause, and start working on eliminating them.
But what is considered 'waste' in the methodology? Anything that delays processes or makes them inefficient. Lean establishes very specific types of wastes you need to look after:
Overproduction.
Defects.
Transportation.
Inventory.
Waiting.
Motion.
Unused talent.
Also, the framework Lean offers are able to help organize human resources and their activities to guarantee all processes are more efficient along with reducing waste. To achieve this, it follows 5 principles: identify value, map the value stream, create flow, establish pull, and seek perfection.
On the other hand, 6 Sigma is the methodology that focuses on variations and problems more than anything else. Instead of leading a company to add more elements and steps, it is about eliminating the ones that are not efficient and only cause to increase costs and waiting for delivery. For this, the company needs to determine the main problems within the processes and what makes their performance go worse instead of improving.
Therefore, you can consider 6 Sigma to be a framework that focuses on identifying problems, solving them, eliminating variations, and guaranteeing future issues will be handled or prevented. This methodology alone provides many tools that can be used in different situations that are affecting the company negatively, and additional methods are also included within 6 Sigma. Actually, companies are able to focus on problems and improvement thanks to DMAIC.
It is the main practice within the methodology and focuses on a 5-step process which we can breakdown according to the letters and what they stand for:
Define the problems, project objectives, customer requirements, and needs of the organization.
Measure the current processes and the company's performance.
Analyze the problems, variations, and root causes of the processes to determine how they can be improved and eliminated.
Improve the processes by taking proper actions, using the right tools, and focusing on the previous data collected about problems and issues.
Control your processes and changes in the company to maintain productivity and speed, and also prevent future problems.
Knowing how Lean and 6 Sigma are formed gives you an idea of how LSS works. But unlike what most people believe, it is not a matter of using all the tools and methods included in both separately. Instead, Lean Six Sigma follows the principles and main methodologies.
From Six Sigma, you will have 7 key principles that consist of the main ones for LSS:
Work for the customers and focus on their requirements.
Find, understand, and focus on your problems.
Remove variations and bottlenecks.
Concentrate on value.
Improve communication between team members and workers.
Flexibility and change.
Make your efforts systematic and automate repetitive processes.
Also, the DMAIC method is what allows companies when implementing LSS to focus on their problems and eliminate all variations. Other tools from Six Sigma are included, but their use depends on the situation and if they are actually required. Meanwhile, Lean offers all its framework of identifying and eliminating waste. The most common element to use is the Value Stream Map to understand processes, determine the type of waste in each step of the production cycle, and know how to find solutions to reduce them.
The 5 principles of Lean are also considered during Lean 6 Sigma, but the extra tools and concepts of the methodology are not usually included in the use. However, here's a general rule: everything depends on your needs. Not all organizations have to go for the same approach even when they are integrating the same methodology. This is why experts in LSS are always required and necessary if you have and need to include the method in your business.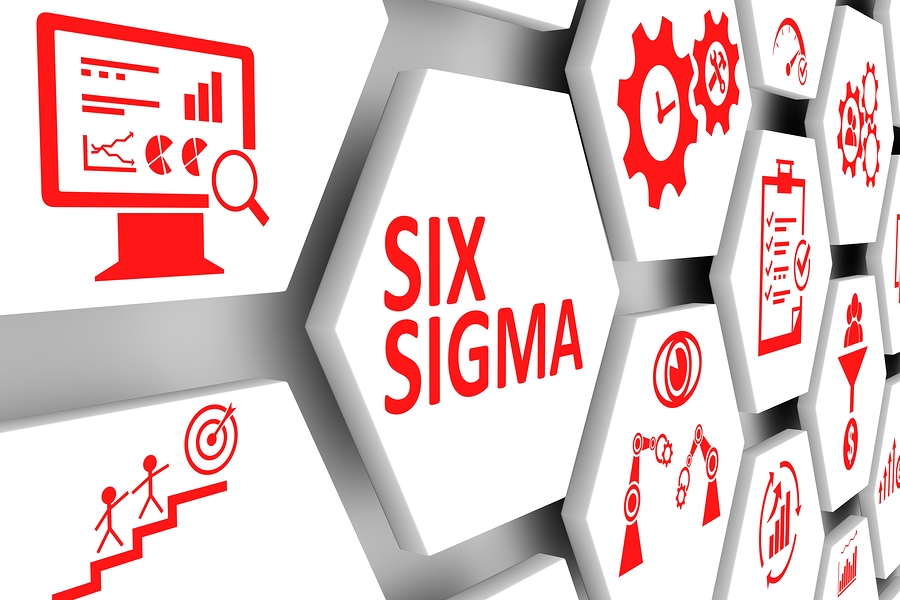 How to Use Lean Six Sigma
---
Any company or organization in Michigan will need the assistance of experts in the methodology. But besides needing experts, there are two ways to approach this implementation:
Rely on Lean Six Sigma consultants to work in your company and achieve results with Sigma.

Or choose to train part of your employees in the methodology and have your own talent.
Both are viable but one can indeed be better than the other depending on the company's situation and needs. Those that need to achieve results in no time and guarantee their investment will be worth it usually go for consulting services. While other companies that have time to invest and prefer to develop talent on their own decide to train part of their workers.
To use Lean Six Sigma, you will need to determine which one is the best solution for you. Or, as an alternative, if you want to have both approaches at the same time. At Lean Six Sigma Experts of Michigan, we provide 6 Sigma consulting services but also training for anyone that needs it. Therefore, when you are considering the idea of integrating Lean into your company, you can rely on our consultants to start working on the projects but also provide Six Sigma training in three belts (levels): yellow, green, and black.
Do You Need Lean Six Sigma Training?
For companies, the answer to this question will depend on the answer to the previous question: which approach is better for the business? However, Six Sigma training is not only for organizations and their workers but also for people who want to include this knowledge and skill in their curriculum and personal goals. LSS is the most used and requested process improvement methodology but despite this, experts are not that common to find and those available make you doubt their abilities and capabilities.
As a result, a good Lean 6 Sigma expert is valuable for any industry since the methodology is not exclusive to specific types of companies. Therefore, anyone with knowledge and understanding along with experience in the methodology is more than welcome in several organizations. This has to do with the question of you needing Six Sigma training or not on a more personal level. If you want to obtain benefits such as:
Develop leadership and problem-solving skills.

Add value to your curriculum.

Have more career options and work opportunities.

Develop confidence in your skills.

Excellent salary.

Be valuable to all companies.

Bring personal improvement to your life and help to achieve some objectives.
Then, you definitely need to start your Lean Six Sigma training. For this, our company provides you with 3 different courses based on the main belts: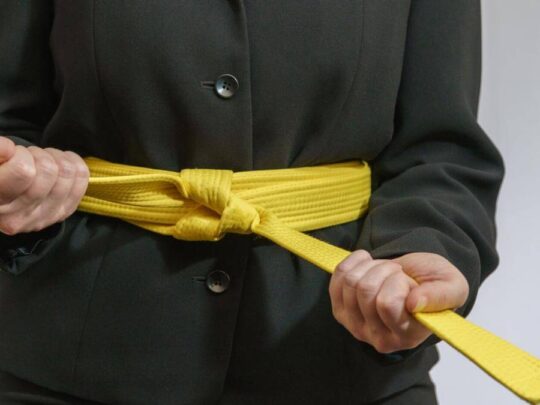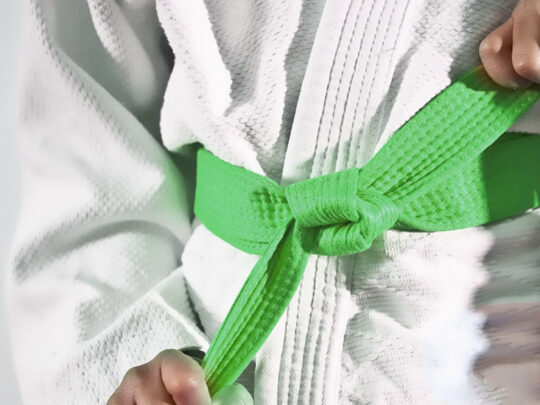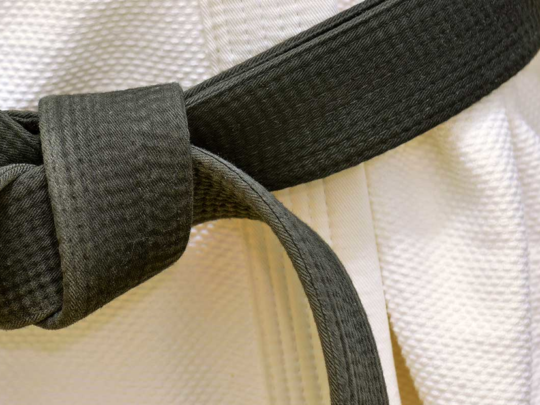 Additional Lean Six Sigma Services & Solutions
Our role is to provide any company and individual in the state with training and certification. But also, with any service that can be the solution for their needs. Therefore, when you contact us or consider us for your Sigma goals, you will notice our experts are capable of helping you with different tasks:
Implement Six Sigma.

Yellow, green, or black belt training.

Certification in all three belts.

Consulting and guidance.

Lean 6 Sigma courses for high school students.
Unlike other companies in the state, we have put a lot of effort into adding as many solutions as possible to address different needs. As we mentioned before, not all organizations can go for the same approach regardless of using the same methodology since the success with it will be determined by how the integration works with the company's goals and needs. Our experts understand this and before anything else, they will assess the company, understand its processes, and plan strategies while considering the right Six Sigma tools for the task.
If you are in need of experts who can handle your LSS projects and implementation, our Six Sigma consultants are available all year round and help either large or small companies. Also, they are able to deliver training to your workers in case you are striving to develop talent and have them being part of the team. Other services and solutions are the special green and yellow belt training we offer to high school students.
Lean Six Sigma is a great methodology to learn and boost anyone's future, and high school students are able to develop valuable skills such as problem-solving, teamwork, and many others, that can bring them better college and career options. For this, we have designed and created a specific program to help them add value to their curriculums with Six Sigma and it is an alternative for any institution in Michigan.

Is Lean Six Sigma Outdated?
It is quite the opposite. In the beginning, we mentioned Six Sigma has been around for several years, more specifically, since the 1980s. And although many companies already used it as their primary process improvement methodology, the number of them has increased in the last decade. Therefore, no, Lean Six Sigma is not outdated but rather stronger than ever.
Being able to start business transformation projects to improve processes, performance, remove all types of wastes, and achieve customer satisfaction—among other results—is what keeps Lean Six Sigma alive. Although the option of implementing Six Sigma or Lean alone is viable, it is not as efficient as going for LSS. Also, companies are able to reduce costs when going for the entire implementation, and thanks to the possibility of implementing it in any business, organizations do not think about it twice.
Health, food, construction, manufacturing, design, services, and many other industries are eager to work with Six Sigma—if they are not integrating it already. With this, experts in the methodology are more than requested and necessary, which also keeps it alive for anyone who wants to work with it and focus on developing the skills in Sigma. Being worried about choosing an old methodology is common since it requires resources and time, which is why we understand if you are just trying to determine if it is a good option or not. Fortunately, this doubt can be cleared quite fast and we will always tell our clients or anyone that LSS is definitely worth it.
To cover your needs and interests in it, our team at Lean Six Sigma Experts of Michigan will always have its doors open for you. You can contact us from any city in the state and let us know the service you are looking for. Or if you need our experts to help you determine how to address your needs and objectives with Lean 6 Sigma.
There are so many areas or regions where we offer these services with most of them being cities.
However, if you need any of these services, you need to contact us. The list below comprises the areas where we offer these services.