Best Local Lean Six Sigma Experts of Battle Creek, MI

Accessing Lean Six Sigma training in Battle Creek will not be difficult for any company that needs to train workers or individuals that want to develop new skills and add the methodology to the list of things they are capable to handle. The difficult part will be to access the certification that demonstrates compliance and understanding to a certain level.
There is not an official organization or entity that issues certifications in all the different belt levels of 6 Sigma. As a result, you can get trained in the methodology but you are not guaranteed to get certified unless the company and experts you worked with are able to provide the service.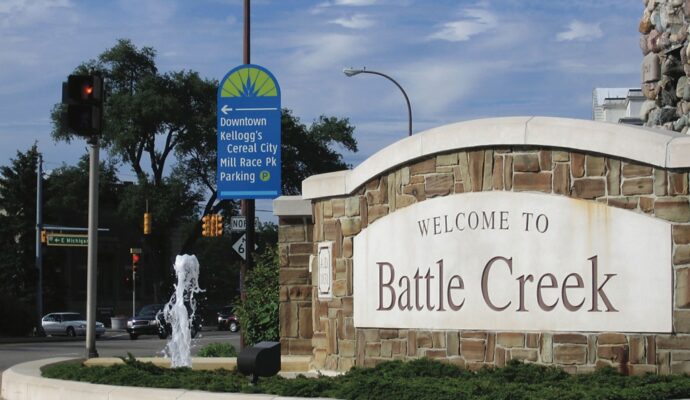 In Battle Creek, our role at Lean Six Sigma Experts of Michigan is to not only offer solutions that focus on consulting, training, and special programs, but also to offer the certifications everyone needs. Therefore, whenever you reach out to us to get yellow, green, or black belt training programs—which are the ones we work with—, we will provide the option of taking the exam that corresponds to the belt.
If approved, our company will issue your certification soon after. Lean Six Sigma certification is what allows all experts to add their expertise in their resumes but also to work in specific companies and organizations. This means you can be trained in the methodology but without getting certified, it is hard to obtain the benefits from the knowledge you acquired.
How Long Does It Take to Get Lean Six Sigma Certification?
The certification will take the time that a Six Sigma training tends to last. Since it can be only requested when you complete it and approve an exam, you need to consider how long it will take to complete your training. Also, the timeframe depends on the company providing the services.
In our case, we have established different timeframes for each belt training:
Yellow belt: between 1 to 3 weeks.

Green belt: between 2 to 6 weeks.

Black belt: between 4 to 8 weeks.
Once training is complete, you can take the exam right after or only a few days later. Our experts will review it and determine if you approved it or not in the next 24 hours. If you did, the certification will be provided in a matter of hours. Overall, it does not take too long to learn and get certified in 6 Sigma when compared to other methodologies or courses.
Instead, we find it to be quite fast and a great option for those with tight schedules. With that said, our company also makes it easier since our training and certifications can be accessed from home or remotely. In-person services can be delivered, but our online option is what most people are choosing nowadays and we encourage you to go for it as well to be more comfortable and speed up the process of getting certified.
Finally, keep in mind certifications are not the only solution we have for you. Consulting, implementation, Six Sigma for students, and other services are available for anyone in Battle Creek.
There are so many areas or regions where we offer these services with most of them being cities.
However, if you need any of these services, you need to contact us. The list below comprises the areas where we offer these services.