Best Local Lean Six Sigma Experts of Flint, MI

What does it take to implement Lean Six Sigma in Flint to make your company have faster, more productive, and efficient processes to deliver valuable services and products? Definitely, reliable experts and professionals who not only understand and know the basics about the methodology but can also implement it properly by using the right tools and customized strategies for your business.
Lean Six Sigma is a complete methodology that helps companies to achieve process improvement by reducing waste, eliminating variations and defects, focusing on customers' needs, and solving problems. Thanks to how complete it is in its approach to the main goal, companies tend to achieve more results and positive changes that go beyond simple—but crucial—process improvement.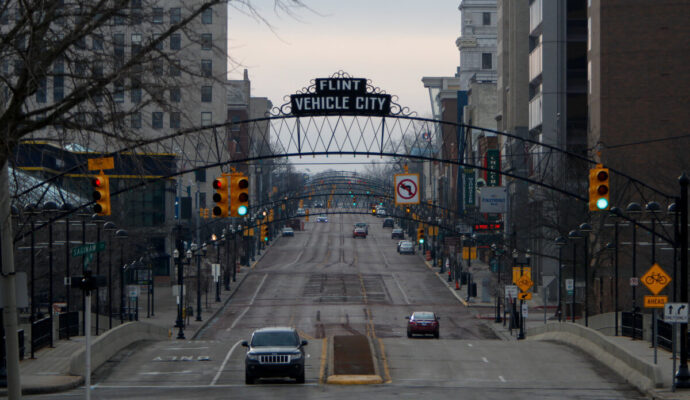 But for all the benefits to be obtained and not waste time and effort in the application, the team members that manage the projects must understand how the company needs to integrate and adapt Six Sigma. If you are a company that indeed needs its implementation and do not have enough time to wait or train your own experts, our company Lean Six Sigma Experts of Michigan has the solutions you need.
We are dedicated to offering all the solutions required to implement and learn about 6 Sigma. Our main service is aimed at consulting and implementation. Our 6 Sigma consultants will take care of controlling quality standards and management, reducing waste, and achieving all the main objectives of the methodology. Also, they can train part of your employees if requested so you are able to start building your own LSS team within the company.
Why Lean Six Sigma Is Popular & Relevant
Process improvement methodologies are many, but none of them is as efficient and effective as Lean Six Sigma. Actually, LSS comes from the combination of two process improvement methods: Lean and Six Sigma. Lean is the one that aims to reduce waste by understanding the processes and be able to determine what is unnecessary or makes the company's performance be slower and inefficient.
While Six Sigma is the part that focuses on eliminating variations, defects, and problem-solving. Each methodology contributes with different principles, concepts, and tools that make LSS not only be the best of both worlds but also brings the opportunity to implement it in any industry.
Lean defines the types of wastes and makes companies focus on eliminating:
Defects.

Overproduction.

Waiting.

Transportation.

Unutilized talent.

Mobility.

Inventory.
Six Sigma—on the other hand—, provides the 5-step DMAIC method that stands for Define, Measure, Analyze, Improve, and Control. And many other tools are included but used only according to the situation of the company. Thanks to all the tools and aspects that contribute to process improvement, LSS is popular among companies in all industries due to the final results it helps to achieve.
At Lean Six Sigma Experts of Michigan, we have learned everything about it to help organizations bring continuous improvement and maintain positive changes and additions. But also, to help individuals get trained in it and obtain benefits that are more for their personal growth and objectives.
There are so many areas or regions where we offer these services with most of them being cities.
However, if you need any of these services, you need to contact us. The list below comprises the areas where we offer these services.