Statewide Services from the Lean Six Sigma Experts of Michigan

Being able to find reliable Lean Six Sigma experts in Michigan is more difficult than it seems since most companies or professionals that offer their services are not able to achieve the desired results. Therefore, companies need to choose wisely from all the options that are given and guarantee they will not have to go through the same process again of choosing the experts.
And individuals that are interested in Six Sigma will also need to take the time in determining the best training and certification services that can cover all their needs. Here at Lean Six Sigma Experts of Michigan, we are able to provide you with all the services and solutions for LSS either if you are a company or individual searching for them.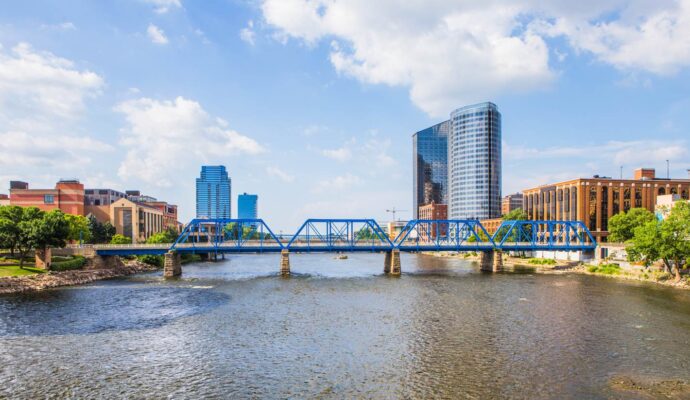 We understand the necessity of implementing Six Sigma in a company to improve processes, but we are also aware of how individuals want to bring more options and opportunities their way by learning about the methodology. Therefore, we are able to deliver Lean Six Sigma consulting services for those that have to implement it as soon as possible and the results that must be achieved cannot differ from what is needed. But our Six Sigma training is also a solution we offer to both companies and individuals.
Our training program is divided into 3 options: yellow, green, and black belt. While other services can help you with different problems and needs regarding 6 Sigma.
How to Train and Get Certified in 6 Sigma?
Learning about the methodology is the main goal for either people who want to develop new skills and add more value to their curriculums, or organizations that are trying to work with Sigma. After all, having a team of experts dedicated to LSS alone is necessary for any company that tries to apply the methodology.
Meanwhile, individuals decide to access learning programs and courses in order to obtain the benefits that come from being well-versed in Six Sigma:
Better salary.

Gain hands-on experience in quality management.

More career and work options.

Develop leadership and problem-solving skills.

Be valuable for any company and industry you want to work in.
More benefits are added depending on the belt training anyone accesses. A yellow belt allows people to fulfill small roles within a team and start climbing in positions, but a green belt is where leadership roles are available. Finally, the black belt training trains experts that will become leaders, coaches, teachers, and supervisors, which is why it has more value in terms of working with a company.
With that said, getting trained is not difficult when you have our LSS training available, and the certification will be possible if you complete it and pass the exam that corresponds to the belt. More than training, we are confident you will need other services for guidance, add value to your curriculum, or start implementing the methodology.
Therefore, you can contact us from any city in the state—Detroit, Ann Arbor, Flint, Lansing, and more—to access our solutions:
Lean 6 Sigma for high school students.

Lean Six Sigma certification.

Lean Six Sigma consulting.

And more.
There are so many areas or regions where we offer these services with most of them being cities.
However, if you need any of these services, you need to contact us. The list below comprises the areas where we offer these services.