Best Local Lean Six Sigma Experts of Detroit, MI

Implementing a process improvement methodology like Lean Six Sigma in any company or organization in Detroit requires well-versed and experienced professionals in charge of the projects. Although 6 Sigma offers tools and additional practices that establish steps to achieve most of the objectives, it is not as simple as following them without knowledge of the topic.
The right tools need to be used according to the situation, while methods like the 5-step DMAIC must be integrated and adjusted to the company's needs and objectives besides the ones established by the methodology. Therefore, any organization in the city that requires implementation and work with 6 Sigma has two options to address this necessity:
Hire talent and rely on Lean Six Sigma consultants to take care of different tasks, including LSS projects and developing strategies to improve processes.

Develop talent by training part of your employees for them to fulfill different roles and build your own LSS team.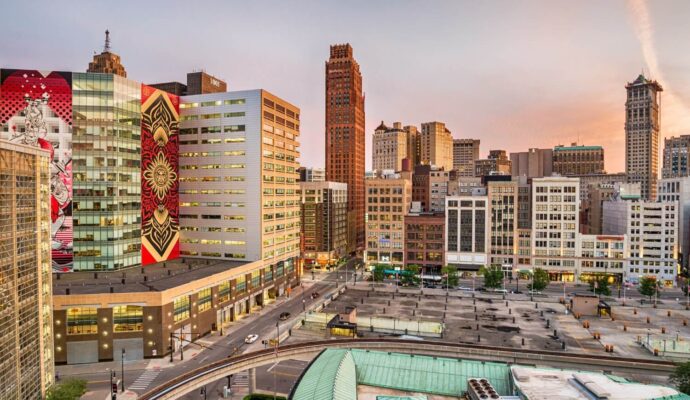 The option you choose for your needs and goals will depend on the time you have to implement the methodology and your budget. Consultants can be expensive, especially when it is for Six Sigma due to the long-term relationship you will have to build. But training takes longer since several levels of expertise and specific professionals are required, and not all of your workers will be able to complete it in a matter of 2 to 3 weeks.
Now, going for both options is also viable in order to start the project with experts, but be able to continue it with your own employees. Here at Lean Six Sigma Experts of Michigan, we offer both solutions to organizations and businesses. Our Lean 6 Sigma consulting and training services are part of the most requested from clients throughout the state, and we have made sure that the programs and results we deliver satisfy them in every possible way.
Do You Need Six Sigma Consultants or Training?
Following the previous aspects to consider, time is definitely what helps companies to make the final decision. However, it also depends on the objectives you want to achieve with the methodology. Although the main focus of Six Sigma is to improve processes by reducing waste, finding problems and solve them as well as eliminating variations and defects, the way to achieve this is by using the right tools.
Companies alone or their workers are not always able to understand how to and this leads to the need of relying on consultants for the task. However, training employees is a good option but besides taking more time, you are not guaranteed they will be experienced enough to handle the projects. Our recommendation at Lean Six Sigma Experts of Michigan is to rely on both options and ask our consultants to provide Six Sigma training to your workers.
This will help you to start the projects but also have your employees well-versed and prepared to take part in future roles and teams. For these services, feel confident about contacting us from any location in the city.
There are so many areas or regions where we offer these services with most of them being cities.
However, if you need any of these services, you need to contact us. The list below comprises the areas where we offer these services.