Best Local Lean Six Sigma Experts of Kalamazoo, MI

For residents in Kalamazoo to learn about Lean Six Sigma, finding experts or training programs for it is quite difficult. Overall, Six Sigma companies or experts in the methodology are not that common despite being quite valuable and needed.
The main reason lies in the fact that many people do not know the value of learning the method and helping companies to implement it. Therefore, here is what we can tell you if you are considering the option but still need to find experts for it: our company is always open.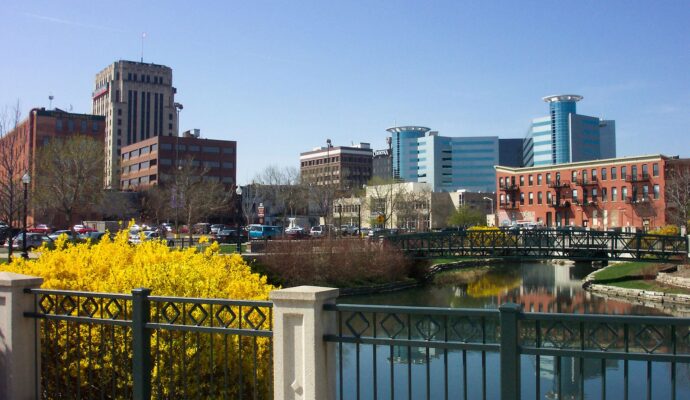 Our role at Lean Six Sigma Experts of Michigan is to guarantee residents are able to acquire proper training and even get certified in the methodology according to the level they got trained in. We know how important Six Sigma is when a person includes it in his or her curriculum or develops the skills that help them with both personal and professional goals.
This is why we wanted to contribute by not only offering services but making sure they are top-notch and satisfy our clients.
What Is Lean Six Sigma Training?
This service and option are about preparing future experts in the methodology by teaching concepts, principles, tools, and all aspects and elements of the methodology. However, the training comes in 3 options: yellow, green, and black. In Six Sigma, levels are known as belts and the main three are the ones above.
We work with only them since we consider white or brown belts—which you will read about when researching about LSS—are unnecessary when you can choose from these three. The yellow belt is perfect for those that are starting and want to have small roles within a team, develop extra skills, or just obtain a few benefits. Green belt is more for people who are looking to work within an LSS team and fulfill more leadership roles, which means more implication is required.
And the black belt is about preparing future leaders and mentors who will supervise projects, strategies, and create them. As you can see, all 3 belts complete what is important about the methodology, and you will understand why as soon as requesting more information or with quick research about each belt. But white and brown are very basic and a middle point between the main belts.
In other words, we consider them to be a waste of time when you can just jump to a yellow belt or even green or black right away.
Is Lean Six Sigma Certification Valuable?
After completing Six Sigma training, certification is what will demonstrate your understanding and compliance with a specific belt and level. Therefore, it is valuable to be able to prove yourself and perform the roles you were trained for. Our company, Lean Six Sigma Experts of Michigan, is one of the few authorized organizations to issue certifications in the different belts.
This means you can contact us to either have a full training and certification service. Or request to take the exam to opt for the certification. The certifications we issue do not expire and are recognized in the entire state and even country. Therefore, trust in us when needing this solution for your objectives.
There are so many areas or regions where we offer these services with most of them being cities.
However, if you need any of these services, you need to contact us. The list below comprises the areas where we offer these services.